Electronic sale app Best Practices to Try This Week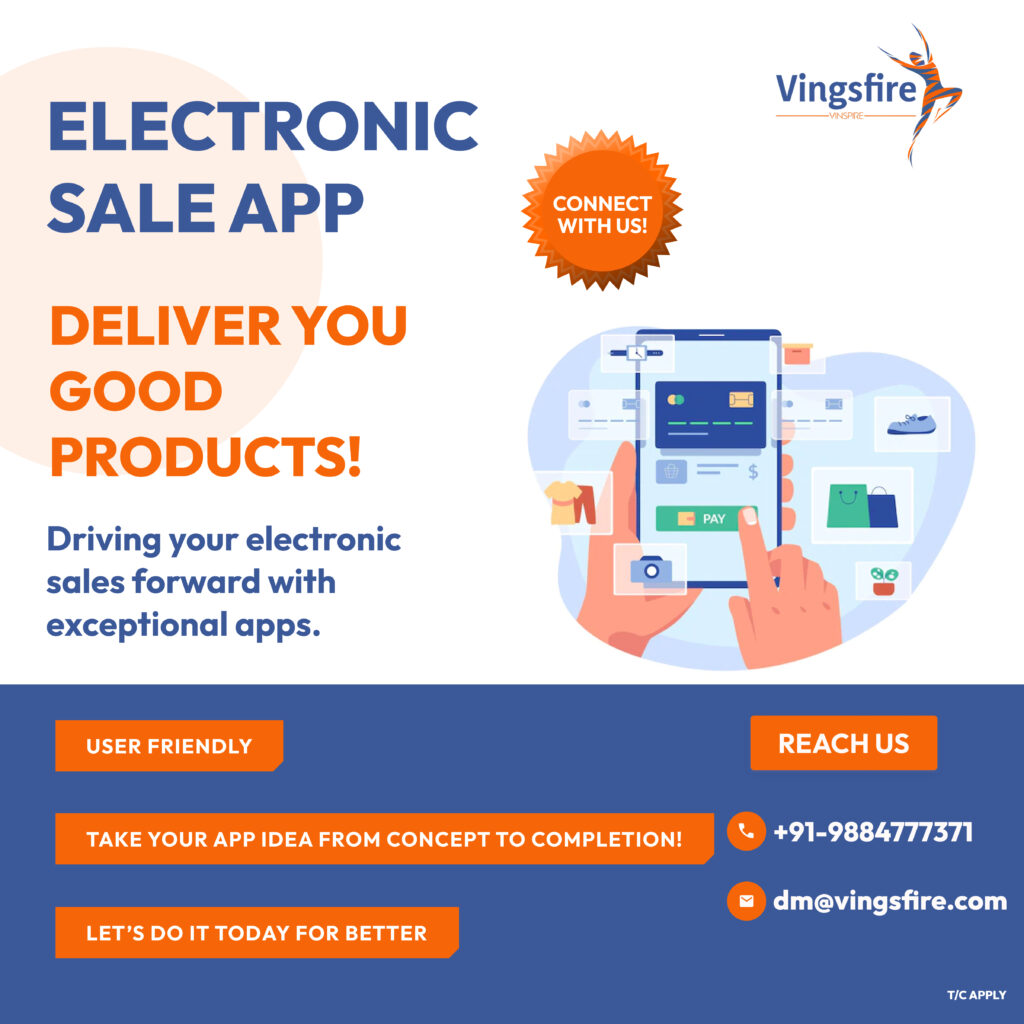 Features of Electronic sale app
User Registration and Profiles: Users can create accounts, set up profiles, and manage their personal information, preferences, and purchase history.
Product Listings: The app allows sellers to create detailed listings for their electronics products, including titles, descriptions, prices, and high-quality images. Users can browse through the listings to find products they are interested in.
Search and Filters: Users can search for specific electronic products or apply filters based on categories, brands, prices, condition (new or used), and other specifications to refine their search results.
Product Details: Detailed information about each product, including specifications, features, ratings, reviews, and seller information, is available to help users make informed purchasing decisions.
Functionalities
Product Catalog: The app displays a comprehensive catalog of electronics products available for sale, including details such as product descriptions, specifications, prices, and customer ratings.
Search and Filters: Users can search for specific electronics products using keywords or apply filters to narrow down their search based on criteria like brand, price range, features, and more.
User Accounts: The app allows users to create accounts to personalize their experience, save their preferences, track orders, and manage their shopping lists and wish lists.
Product Reviews and Ratings: Users can read and contribute product reviews and ratings to help others make informed decisions about their purchases.
Benefits
Convenience: Electronic sale app provide unparalleled convenience for consumers. Shoppers can browse and purchase products anytime, anywhere, without the need to physically visit a store. This saves time and effort, especially for busy individuals or those who don't have easy access to physical stores.
Wide Product Selection: E-commerce apps often offer a vast range of products from various brands and sellers. This allows customers to explore a wider selection of products compared to traditional brick-and-mortar stores. Additionally, online platforms may also provide access to unique or niche products that are not readily available locally.
Competitive Prices and Discounts: Electronic sale app often offer competitive prices due to reduced overhead costs compared to physical stores. Online retailers can save on expenses such as rent, utilities, and staff, allowing them to offer products at lower prices.
Email message for promotion of Electronics sale app
Subject: Gear Up for the Ultimate Electronics Sale – Download Our App Now!
Dear Valued Customer,
Are you ready to experience the thrill of massive discounts on your favorite electronics? We're thrilled to announce our biggest electronics sale of the year, and we want you to be a part of it! To make your shopping experience even more convenient and exciting, we're introducing our brand-new Electronics Sale App.
With our user-friendly app, you'll have access to an extensive range of cutting-edge electronics, including smartphones, laptops, tablets, smart home devices, gaming consoles, and much more. Our app is designed to streamline your shopping journey, offering a seamless interface and exclusive features to enhance your experience.
Technologies
Time frame
Cost of App –
Basic Apps: Basic apps with limited features and functionalities typically range from 2 lakhs
Medium Complexity Apps: Apps with moderate features and functionalities, user authentication, database integration, and API integrations can range from 6 lakhs
Complex Apps: Highly complex apps with advanced features, custom designs, real-time data synchronization, third-party integrations, and backend development can range from 10 lakhs or more.
Discovery and Planning:20,000–100,000
Design: 20,000–100,000
Development: 80,000–400,000
Backend Development: 40,000–200,000
Testing and Quality Assurance: 40,000–200,000
Deployment and App Store Submission: 15000 Rs (both Android and IOS)
Maintenance and Support: 10 – 15 % per year (Depending on the user volume)