What We Provide In Beauty Products Selling App
A beauty product selling app is a mobile application designed to provide information, tips, and tools for enhancing and maintaining one's beauty and skincare routines. These apps often offer a wide range of features and services related to beauty, such as skincare advice, makeup tutorials, hair care tips, product recommendations, virtual try-on features, and even online consultations with beauty professionals.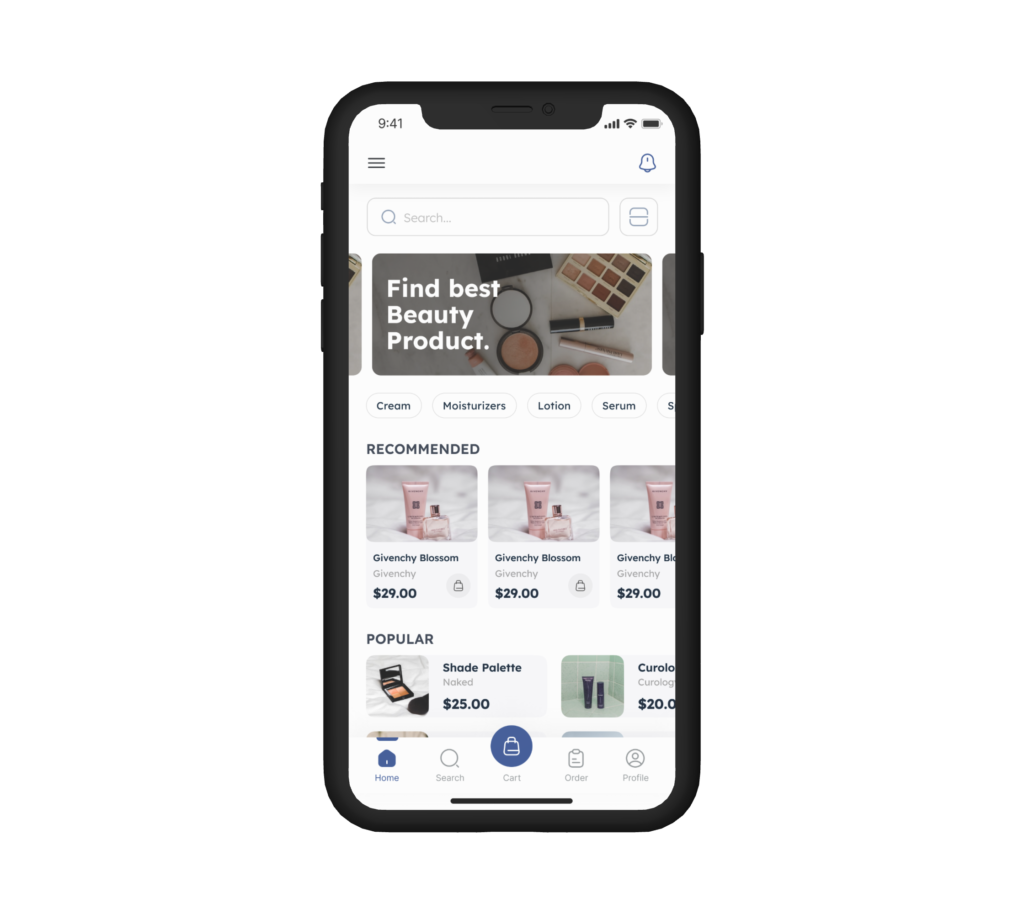 Features
Product Listings: Provide a well-organized catalog of beauty products with clear images, detailed descriptions, pricing, and customer reviews. Implement search and filter options for easy navigation.
Shopping Cart and Checkout: Enable users to add products to their shopping carts and proceed to a secure checkout process, where they can provide shipping information and choose payment options.
Payment Gateway Integration: Partner with a secure payment gateway to process transactions seamlessly. Consider supporting multiple payment methods, such as credit/debit cards, mobile wallets, and even Cash onDelivery (COD) if applicable.
Functionalities
Product Catalog: The app should have a well-organized catalog of beauty products, including categories such as skincare, makeup, haircare, fragrances, and more. Each product listing should have detailed descriptions, prices, and high-quality images.
Search and Filters: Users should be able to search for specific products or use filters to narrow down their search based on brand, price range, ingredients, skin type, and other relevant criteria.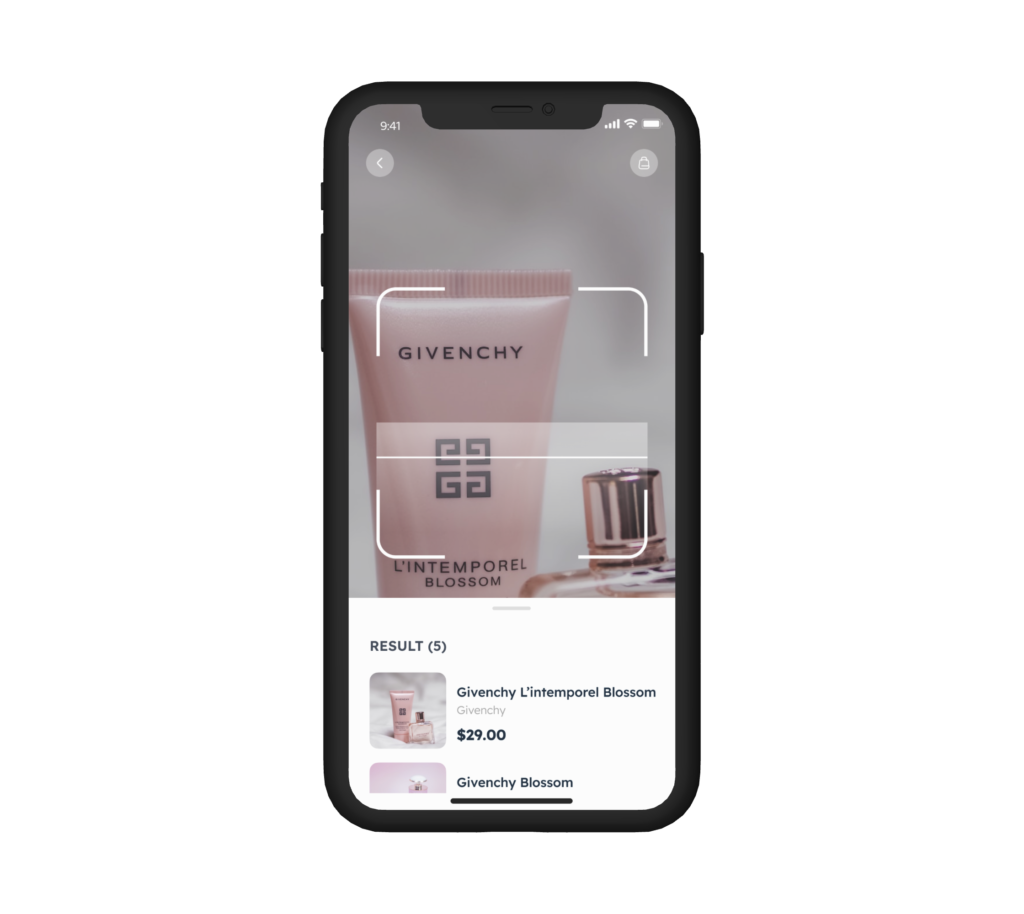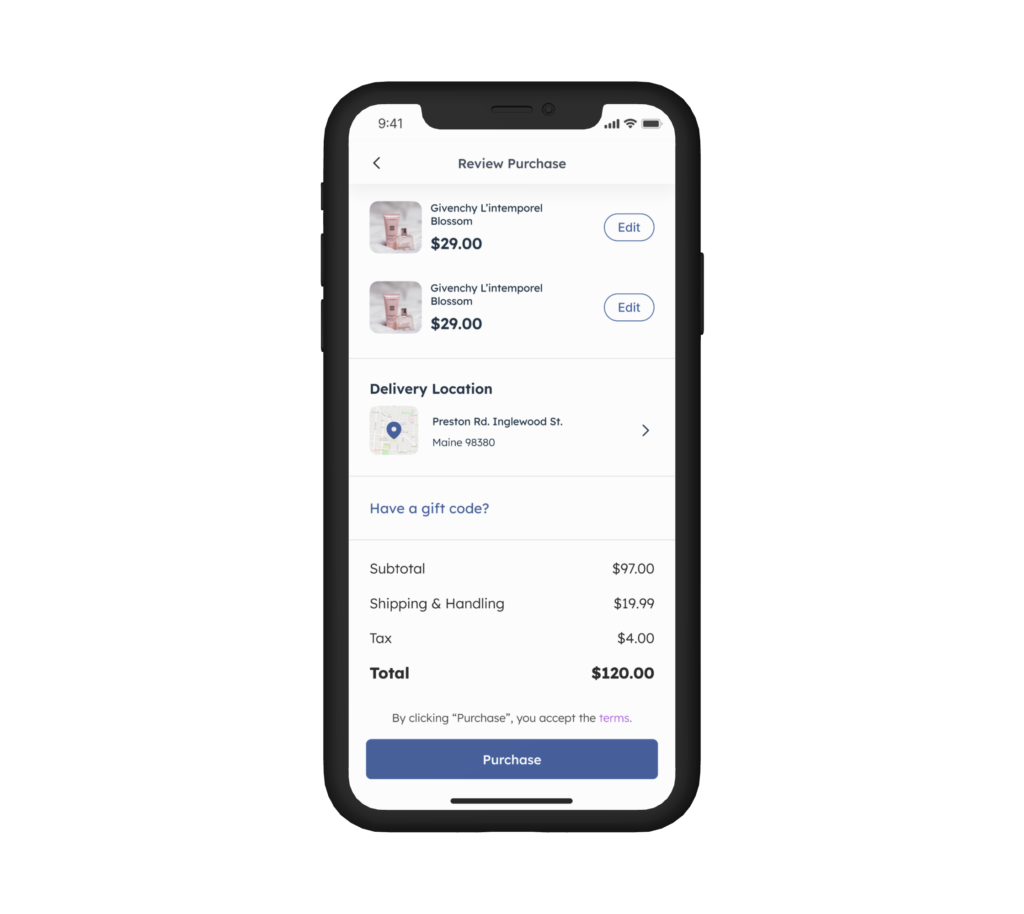 Benefits
A beauty product selling app can offer numerous benefits to both sellers and customers. Here are some key advantages:
Wide reach and accessibility: An appallows sellers to reach a larger customer base compared to traditional brick-and-mortar stores. Customers can conveniently browse and purchase products from anywhere, at any time, using their smartphones or tablets.
Increased visibility for sellers: By listing products on a beauty product selling app, sellers can showcase their offerings to a large number of potential customers. This exposure can help increase brand recognition and attract new buyers.
Product categorization and searchability: Apps provide robust search and filter functionalities, allowing customers to easily find the specific beauty products they are looking for. Sellers can categorize their products effectively, making it easier for customers to navigate through the app and discover new items.
Personalized recommendations: Beauty product selling apps can leverage customer data and preferences to offer personalized recommendations. By analyzing previous purchases and browsing behavior, the app can suggest relevant products.
 Technologies
Time frame
Cost of App –
Basic Apps: Basic apps with limited features and functionalities typically range from 3.5 lakhs
Medium Complexity Apps: Apps with moderate features and functionalities, user authentication, database integration, and API integrations can range from 15 lakhs
Complex Apps: Highly complex apps with advanced features, custom designs, real-time data synchronization, third-party integrations, and backend development can range from 45 lakhs or more.
Discovery and Planning: 35,000–450,000
Design: 35,000–450,000
Development: 140,000–18,00,000
Backend Development: 70,000–900,000
Testing and Quality Assurance: 70,000–900,000
Deployment and App Store Submission: 15000 Rs (both Android and IOS)
Maintenance and Support: 10 – 15 % per year (Depending on the user volume)