Travel booking app: Pros and Cons They Don't Tell You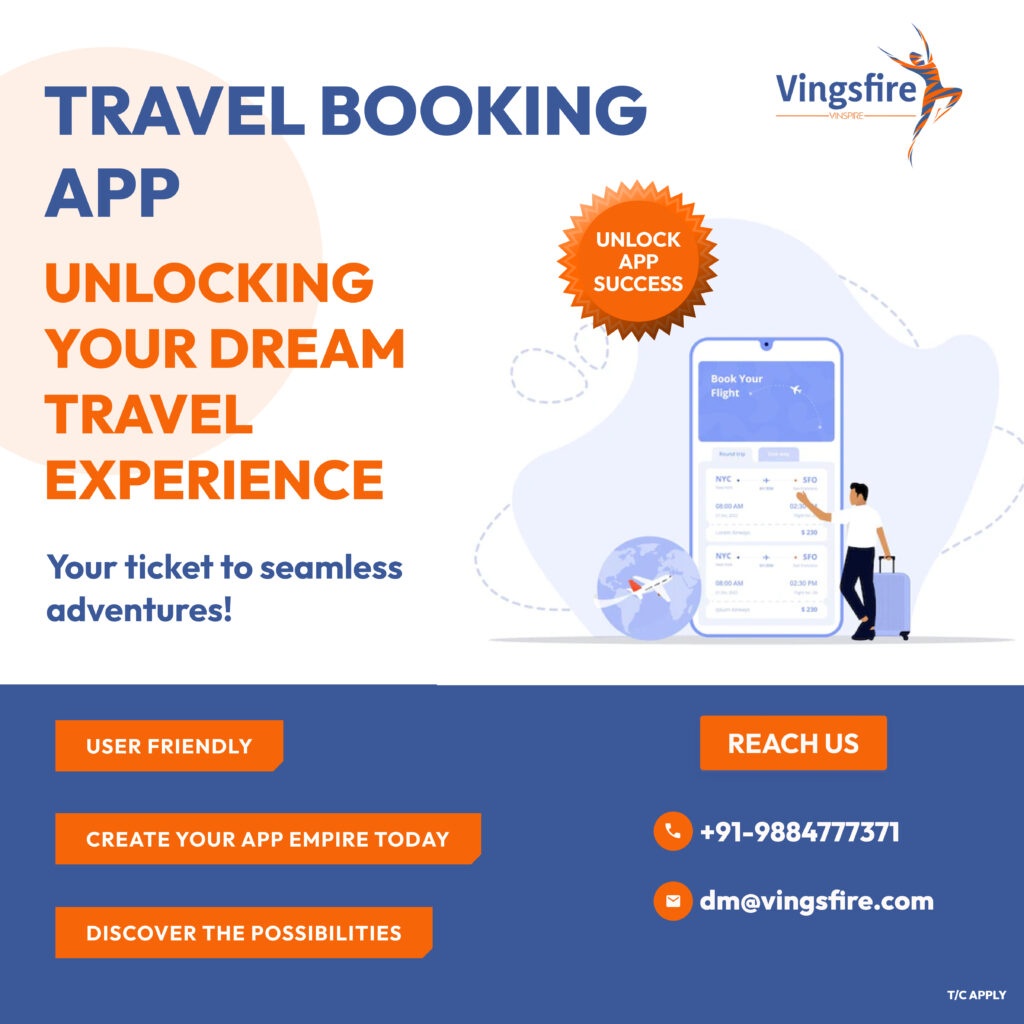 Travel booking app are software applications that help users book travel-related services such as flights, hotels, rental cars, and activities. These apps can be used to compare prices and availability across multiple providers and make reservations directly from the app.
Benefits of Travel booking app
Travel booking apps have several benefits. Some of them are:
Booking a travel vacation via travel apps is simple and hassle-free. The travel apps feature all the information that a traveler is looking for!
Authentic Information: The users can check for the availability of the travel from anywhere and anytime and book their travel and stay accordingly.
A Travel booking app can help users to book everything from one place. From booking from about the places, booking tickets, hotels to booking breakfast in a restaurant. Everything becomes so easy for you. Hence, a travel booking mobile app acts as a savior as it saves a lot of time.
You can add multiple payment gateways for users to make quick payments. Therefore, you can add different options for the users, for instance, debit cards, UPI, etc to make payments before booking
Features of Travel booking Apps
Travel booking app are designed to make travel planning easier and more convenient. Some of the essential features of travel booking apps include:
Availability offline
Authentic information
Search by price, neighborhood, amenities, etc.
Last-minute travel accommodations or long-term rentals
Experience the beautiful sights & find local guides for the perfect vacation
Save favorite stays to your wish list for future travel.
Functionalities of Travel booking Apps
Travel booking app offer a range of functionalities to make travel planning easier and more convenient. Some of the essential functionalities of travel booking apps include:
Flight booking
Hotel booking
Car rental booking
Vacation package booking
Travel insurance
Destination guides
Technologies
Time frame
Cost of App –
Basic Apps: Basic apps with limited features and functionalities typically range from 5 lakhs
Medium Complexity Apps: Apps with moderate features and functionalities, user authentication, database integration, and API integrations can range from 10 lakhs
Complex Apps: Highly complex apps with advanced features, custom designs, real-time data synchronization, third-party integrations, and backend development can range from 17 lakhs or more.
Discovery and Planning:50,000–170,000
Design: 50,000–170,000
Development: 200,000–680,000
Backend Development: 100,000–340000
Testing and Quality Assurance: 100,000–340,000
Deployment and App Store Submission: 15000 Rs (both Android and IOS)
Maintenance and Support: 10 – 15 % per year (Depending on the user volume)