Which companies develop good mobile apps?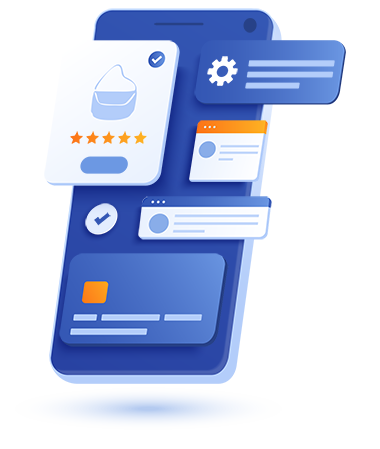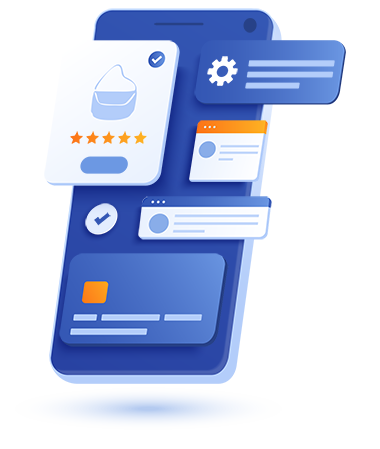 There are lot of companies are who are the best mobile app developer so in the below list i have mentioned a ten mobile app development companies who are expert in creating a mobile app in android and iOS. They also provide various services like Mobile Commerce, ecommerce, chat app development, instant messaging etc.
Specialities: Mobile Business Strategy, Enterprise Mobile Design & Development, Responsive Web Design & Development, Consumer Mobile Design & Development, Product Lifecycle Management, Mobile App Development, Android App Development, iPhone & iPad App Development, UI/UX Design.
Vingsfire HRIM Pvt ltd It is one of the best mobile app developer company headquartered in Chennai.Their expertise lies in building IoT, Android and ios applications supported by a strong cloud based backend infrastructure. They are into development of mobile apps for B2B, B2C & B2E business environment.
Vingsfire is an expert and leading mobile app development company and also a top game development company that they hold efficient developers to build products and transform ideas into mobile applications in the digital space. 
What are the Qualities of a Productive Mobile App Development Team?
Qualified Team Management
Deadline Completion
Joint Cooperation
Proficiency Level Compliance
Mutual Respect
Tasks That Your Mobile App Development Team Will Carry Out
Draft Mobile App Development Plan
Create SRS Documents
Prototypes Building
UX Design Building
Structure Development
Testing and Quality Assurance
Why Choose Us
The main aim is client's success
24/7 communication
Security
100% satisfaction guaranteed
Usability
Scalability
Get technology supporting your long-term growth plans
Provides strong analysis
Affordable Cost
High experience and dedicated developers
Listen and Understand business needs
Quick Response
Our Key Services:
We will allocate a Project Manager who keeps you updated about the project progress and seek our guidance as and when required.
All our projects are covered by 100% Money Back Guarantee to give complete peace of mind to us.
Non-Disclosure Agreement (NDA)
By default, all our projects are NDA bound and they never showcase our project in their portfolio without your explicit permission.
We provide comprehensive 120-day corrective maintenance.
Dedicated Project Manager
Affordable Pricing
We are one of the most affordably priced markup services in the market space.
Loyalty Discounts
We offer 10% loyalty discounts to us on repeat order.
OpenXcell – Established in 2008, it is a mobile app developer company known for delivering innovative solutions and engaging apps. Their team comprises of more than 200 software engineers, technology consultants and creative designers.
Swenson He – They develop high value, high impact mobile app solutions. The firm was founded in 2014 by two MIT alumni Nick Swenson and Chao He seeking to fulfill the increasing need of the companies and organizations to build sophisticated and robust mobile apps. Although they are not very old still they have managed to build reputation in small time.
Consagous Technologies – It is a premier mobile app development company with expertise in iPhone, Android, Hybrid and Windows App Development. The company has over 10 years of experience of delivering powerful mobile app solutions to clients all across the globe. It provides full array of mobile services from its offices in Texas, Melbourne and Madhya Pradesh.
Algoworks – It is an awarded mobile app design and development company based out of California & Noida. It was established in 2006. Their team has has developed 100+ apps for different companies.They follow agile methodology for mobile app development. Their key clients are ICG Commerce, Rehab Builders, Generis, Euro Blaze, DATA CON etc.
IndiaNIC Infotech Ltd. – It is a premier company providing end-to-end digital, technology and marketing services. The company offers futuristic and functional business apps for all the Android devices. It was established in 1997. They have delivered more than 8000 projects in diversified industries.
Hidden Brains Infotech – The company provides IT consulting and Enterprise Solutions in India catering to various technology platforms across diverse industry domains worldwide from eLearning, healthcare, retail, oil and gas, energy & utilities, travel, transportation & hospitality. The company has more than 12 years of experience and their clients are spread across 97+ countries.
S-PRO – The firm has more than 5 years of experience in Mobile application development. The company has more than 100 full time employees. They have provided services to customers present in more than 27 countries worldwide. They have provided more than 50 services to different industries.
Quy Technology – The company was established in the year 2010. The company provides Mobile and Web software development services.They provide end to end solutions starting from conceptualization to deployment and support. They have expertise in niche technology services on mobile application development, consulting and outsourcing. They have an extensive experience and strong skills in mobile software development.
RipenApps – They have expertise in Mobile app development. They are an ISO certified company and follow Lean agile approach of programming. They have delivered their services to customers in more than 18 countries. They have delivered more than 120 projects. Their key clients are Resomind LLC, Dell EMC, Go Green LLC etc.