How can I choose Best mobile application development company?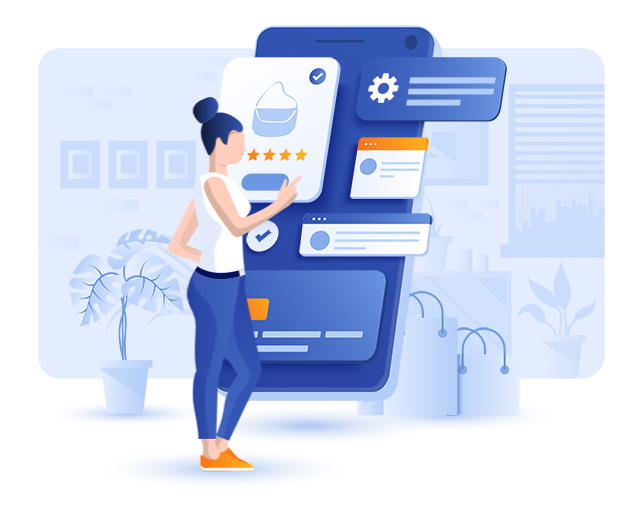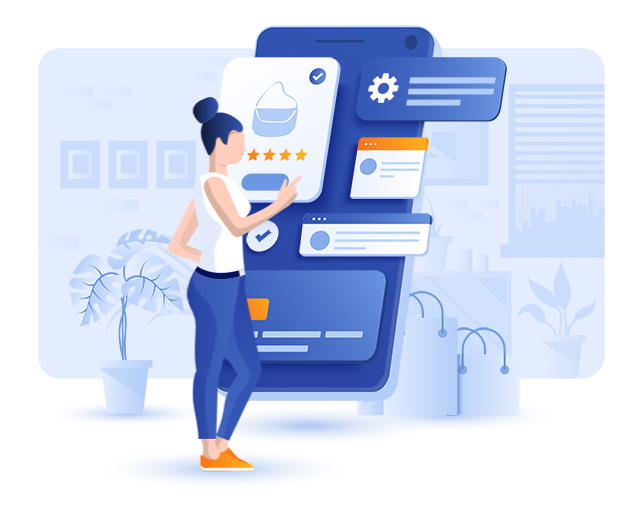 Choosing the right and best mobile app development company is difficult for most of the entrepreneurs.
Below are the 4 key factors to consider before partnering with the right mobile application development company.
#1 Pen down your mobile app requirements in detail-
Understand your app concept and clearly define exact features you are looking for your dream app. You can also take expert consultation for your app requirements.
#2 Check the reputation of the shortlisted companies-
You can opt for an online investigation of the shortlisted companies. Smartly verify company's clientele, their offered products, the type of customer support they provide to their clients, and other such important aspects.
#3 Investigate the level of customer services provided by company
Go through the past proven records of the company and check the type of personalized project support offered to the clients. The timings, the quick response to your queries, and everything regarding customer support should be top priority before selecting right technology partner for your app development project.
#4 Investigate on the level of expertise of the developer team
Most importantly, verify whether the app developer team allocated for your app development is project-fit for you. Check the expertise, years of experience, dedicated developers for your project, certification of experts, and other parameters before hiring app development team.
The best way to choose any mobile application development company is by seeing its feature :
They should develop both Android and iOS based applications.
They should develop both mobile application and web app application.
They should template applications and can also customize applications.
They should have an effective communication with their customers.
They should be update with new technology and use different types of technology to enhance he working of app.
They not only make application but management software related to it too.'
They should be using best SDLC model and methodologies for development process like Agile methodology.
They should listen to the needs and requirements of the customers too.
They should work globally.
Vingsfire HRIM Pvt Ltd has every factor that you need in mobile application development company. We have developed many types of application and management software like :
On-Demand Delivery App : It best suits shops and businesses which delivers products like food , medicine , groceries , fruits, vegetables , cake , courier, flower ,etc. The features that you get in On-Demand Delivery App are : Scheduling Delivery , Tracking order , payment mode, etc.
E-Marketplace App/E-Commerce App : It best suits for people who wants to sell their products online like toys , clothes , electronics , shoes , makeup ,etc. This app includes feature like exploring products , cart , payment mode , FAQs , customer feedback , etc.
Ride and Rental App : This is good for businesses which give their vehicles for riding and rental purposes like cars , truck , bike , e-scooter , etc . It includes feature like scheduling ride, payment mode , information about driver and car , heat maps , shortest routes ,etc.
Education Management Software/App : This is best for schools , colleges , universities , training centres , etc . It has features like Live classes , Recorded Sessions , Uploading and downloading of notes , assignments , etc.
On- Demand Home-Services App : It best suits suits businesses and individuals which provide services to the people at home like physiotherapists, plumber , electrician , etc. The app includes feature like scheduling appointment , blog , emergency calling , tool selling , etc.
Conference / Event App : It bests suits for the company who conduct conferences , manage events , etc either online or offline . It includes like ticket selling , live insights of events , gallery , customer feedback , emergency sos ,etc .
Fleet Management Software App : It best suits the businesses like delivery , ride and rental purpose, etc who have numeral vehicles like trucks , vans , cars , etc . It has features like fuel management , asset management , GPS Tracking , warehouse management , etc.
Online Consultation App : It is best for people and businesses which give consultation to people like therapists , business consultants , financial consultations , etc.
We would like to introduce our end-to-end app development company offering Vingsfire HRIM Pvt ltd to all dominant industries. Our clients love the way we provide simplified app development strategies for highly complicated features. What's best about our deliverables is the app products are developed with clean coding, high security, flawless user experience, and our important strategic approach to every project we take up.
To get free expert consultation or a quick quote of end-to-end app development solutions for your project, feel free to ring us a quick call at 9884777171 or simply mail us your app requirements at info@vingsfire.com