Boost Your Online Presence with a Web Development Company in UK
Are you looking for a reliable web development company in UK? A website is the first point of contact between your business and potential customers, and an experienced web developer can help you create a professional online presence.
Finally In this blog, we will discuss the benefits of hiring a web development company in the UK and how it can help you grow your business.
Why Choose a Web Development Company in the UK?
A web development company can help you build a website that not only looks amazing but also significantly improves your online presence.
They have the technical knowledge and design expertise to create a website .That reflects your brand and helps you achieve your business goals.
However Choosing a development company in the UK will ensure that you are working with a team of experts with a good understanding of the UK market. They know what works and what does not work, and will create a tailored solution to fit your business needs.
Web Design
Web design is about creating an interactive and visually appealing website that provides a seamless user experience. With the help of a web development company, you can create a website that is attractive, easy to navigate, and responsive. Here are some of the key aspects of web design:
Layout: The overall arrangement of elements on each page of the website.
Colour scheme: The colours used for the website should reflect your brand and create an inviting atmosphere.
Typography: The style and size of the font should be consistent throughout the website to ensure easy legibility.
Navigation: Visitors should be able to find what they are looking for easily and quickly.
Web Development
Web development is the backbone of any website. It involves coding, programming, and building the functionality that will make the website work. Here are some of the key aspects of web development:
Content management systems: CMS platforms like WordPress allow you to update your website content without needing any coding skills.
E-commerce functionality: If you sell products or services, an e-commerce website can help you reach a wider audience and increase revenue.
Search Engine Optimization (SEO): SEO is the practice of optimizing your website to rank higher in search engines.
Mobile responsiveness: With more than half of all website traffic coming from mobile devices. It is crucial to have a website that is mobile-friendly.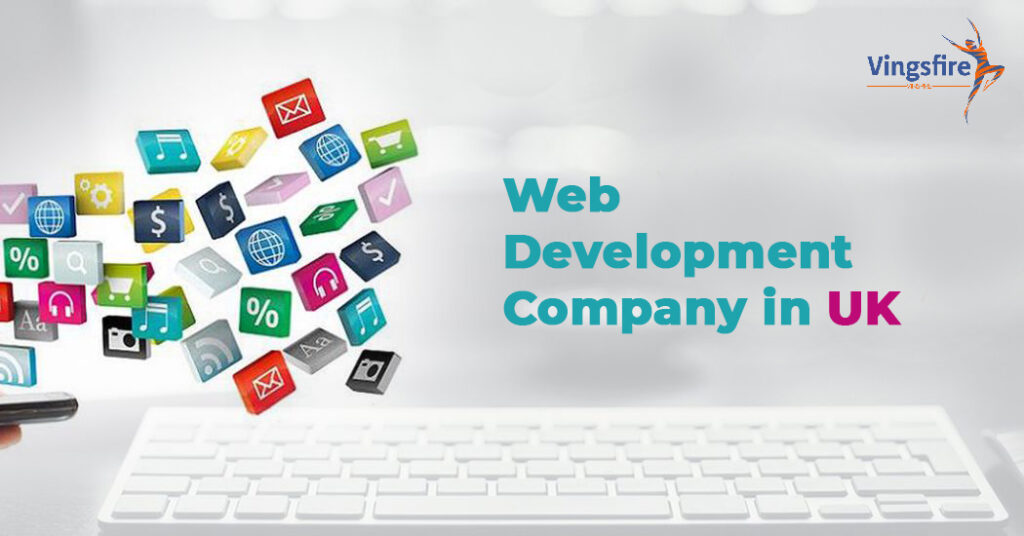 Maintenance and Support
Once your website is up and running, it requires ongoing maintenance to ensure it is functioning properly. Web development companies provide maintenance and support services, which include:
Regular updates to the website software
Security features to protect against cyber attacks
Backups in case of data loss
Technical support for any issues that arise
Conclusion
In conclusion, partnering with a web development company in UK can significantly improve your online presence, helping you reach wider audiences and grow your business.
However from web design to development and ongoing maintenance, a web development company in the UK has the expertise to help you achieve your business goals. Want to take your online presence to the next level? then ,Contact Vingsfire we help you develop professional website that helps you achieve your business goals.