Review The Architecture Of Android Development Companies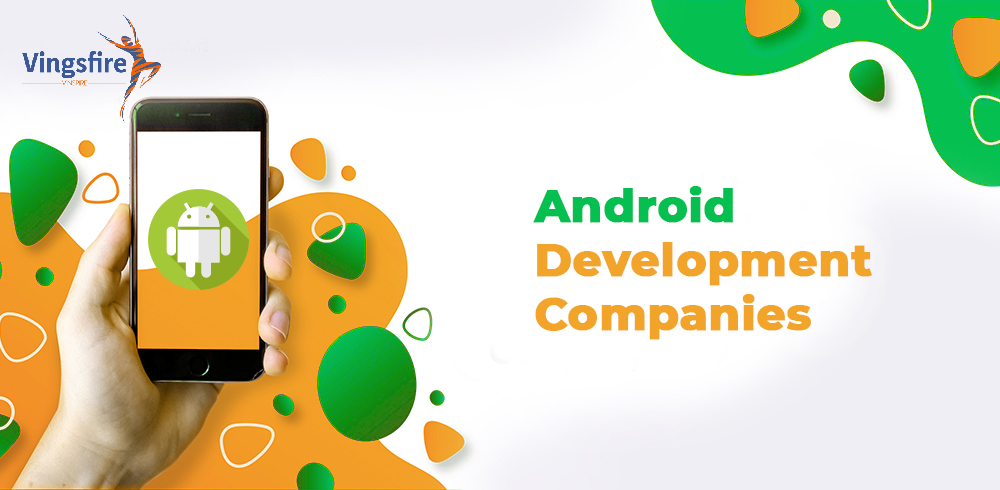 Android is the most popular mobile operating system, powering billions of devices worldwide. Google is the creator of this versatile OS, showcasing its development journey.In this blog, we'll delve into the fascinating journey of Android development Companies and unveil the company responsible for its creation.
The Birth of Android
The story of Android development Companies begins in the early 2000s, when a small startup company called Android Inc. was founded by Andy Rubin, Rich Miner, Nick Sears, and Chris White. Their vision was to create an advanced operating system for digital cameras. However, as they worked on their project, they realized that the future lay in mobile devices.
In 2005, Google, the tech giant renowned for its search engine and web services, acquired Android Inc. This acquisition marked the beginning of a remarkable partnership that would revolutionize the mobile industry with Android development.
Google's Commitment to Open Source
One of the defining features of Android is its open-source nature. Google made the strategic decision to Android development Companies like Vingsfire has as an open-source platform, which means that its source code is freely available for anyone to view, modify, and distribute. This openness has been a Google's open source approach to Android development that enables global contributors, creating a vibrant ecosystem of apps, services, and devices and driving force behind Android's rapid growth and widespread adoption.
Android's Evolution Under Google
Since its acquisition by Google, Android development Companies like Vingsfire, has undergone a series of significant updates and improvements. Here are some key milestones in Android's evolution:
Android 1.0 (2008): The first commercially available version of Android was introduced on the HTC Dream (also known as the T-Mobile G1). It included essential features like Gmail integration and the Android Market (now Google Play Store).
Android 2.0-2.3 (Eclair, Froyo, Gingerbread): These updates introduced features like multitouch support, improved performance, and enhanced user interfaces.
Android 3.0-3.2 (Honeycomb): Designed specifically for tablets, these versions brought a tablet-friendly user interface and support for larger screens.
Android 4.0-4.3 (Ice Cream Sandwich, Jelly Bean): These updates focused on improving user experience, performance, and introduced features like Google Now.
Android 4.4-4.4.4 (KitKat): KitKat emphasized optimization for lower-end devices, making Android more accessible to a wider range of users.
Android 5.0-5.1 (Lollipop): Lollipop introduced the Material Design language, offering a more cohesive and visually appealing user interface.
Android 6.0 (Marshmallow): Marshmallow brought improved battery life management, granular app permissions, and enhanced security features.
Android 7.0-7.1 (Nougat): Nougat introduced features like split-screen multitasking, better notification management, and enhanced security.
Android 8.0-8.1 (Oreo): Oreo focused on performance enhancements, improved battery life, and the introduction of Project Treble for faster updates.
Android 9.0 (Pie): Pie introduced gesture navigation, Adaptive Battery and Brightness, and Digital Wellbeing features.
Android 10: Android 10 continued to refine the user experience with a system-wide dark mode, enhanced privacy controls, and improved gesture navigation.
Android 11: Android 11 focused on conversation management, improved device controls, and increased privacy features.
Android 12: The latest iteration, Android 12, introduces a complete visual overhaul with Material You, enhanced privacy indicators, and improved performance.
Android dominates 70% of smartphones, offering diverse ecosystem and vast app library through its open-source nature.he Global Impact of Android
Beyond smartphones, Android Development Companies has expanded its reach into various other domains. Android TV powers smart televisions, Android Auto enhances the driving experience, and Android Things is used in IoT devices. The Android development Companies ecosystem has become an integral part of our daily lives, from communication and entertainment to productivity and beyond.
Conclusion: Google's Ongoing Commitment
In the world of mobile technology, Android Deveopment Companies journey strated from a small startup's vision to the world's leading mobile operating system is a testament to Google's commitment to innovation and openness.Google invests in Android development Companies, ensuring its versatility and user-friendliness for billions worldwide. Its profound impact on technology and communication shapes our digital age connections, work, and play.