Things to Keep in Mind Before Selecting a Custom Web Application Development Company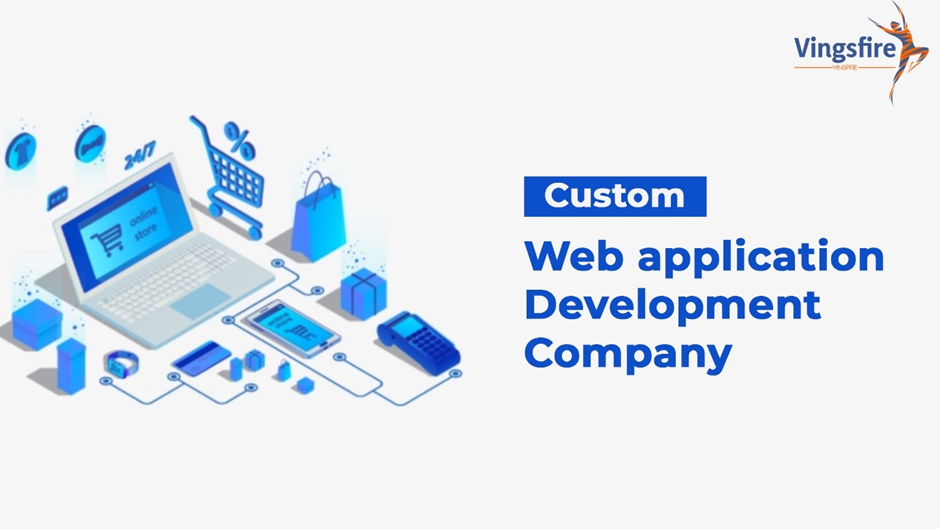 You can build custom software using web applications while saving money on features you might never use. Finding a web development company with experience is necessary. If you want to take your organization from offline to the online realm. We have therefore created a list of criteria that can help you choose a custom web application development company.
These will be helpful even if you need the help of a web development company. To boost your internet visibility and brand worth. Because they will directly affect your marketing approach. You must make sure the web design company can handle all of your marketing objectives.
If you are planning to launch your business online, you should keep the following points in mind.
1. Determine your objectives and how you intend to achieve them.
Make sure you know your objective and what your organisation needs before you start looking for a company to help. All of your overall web photos will be handled by the agency to pick. Finding a company that shares your brand's values is best because no one knows your business better than you do.
Concerning the kind of business and people you are dealing with is no longer necessary. The internet provides access to everything. As this information will be easily accessible online. We strongly advise you to study everything you can about the organization, with which you wish to work.
2. Understand your requirements
Before looking for a custom web application development company, you should be aware of your needs. The web application development sector needs to be considered for selected person. Who is qualified to offer your business any potential solutions. You need to be aware of your goals and look for a group that upholds your values. We think you've picked the correct moment if you can sense the synergy.
3. Request referrals
You can choose the custom web application development company with the help of recommendations. Choosing the best web app development company is challenging because everything they do has an impact on your objectives. You can save time and effort by asking for recommendations while looking for a web application development business. Additionally, the background of your referral will help you gauge the expertise and capability of the business. As a result, no matter what the circumstance, your referrals will almost always send you in the appropriate route.
4. Examine your portfolio
Every company has a portfolio that showcases their previous work. In such a case, you can always look at their samples to see if they meet your needs. You can get a better idea by speaking with people who have worked with them. The portfolio demonstrates that they are throwing numbers and making an impact in the industry while competing with their peers.
5. Examine the financials
Your contributions will be utilised to maintain these improvements, your organization. If you do not plan and budget for them, you may find yourself surrounded by problems. While you may have chosen the best team for the job, it is not the only one. As a result, we recommend that you discuss everything openly, including the costing aspect, so that everyone is aware of the terms. Pricing should be reasonable so that you know you are paying for the hard work and effort that the teams are putting in. Everyone comes out ahead.
6. The technology stack
You may be creating the simplest solution to perform operations with ease, but you still want to know how good it is. As a result, it is critical to understand the tech stack that the developer intends to use. There are a plethora of tools and platforms available to assist you in achieving your objectives. Achieving goals is impossible, but how efficiently you achieve them makes all the difference. Using cutting-edge technologies and platforms can help you bring efficiency to your work, which is important. As a result, make sure you understand the technology stack that your custom web application development company.
7. User encounter
You can create a web application for internal use, but the user experience must be as good as it would be if it were available to external entities. Furthermore, you are creating a web application in the first place to save time. If your employees begin to spend more time on the software than they do at their desk, the purpose of looking for custom web application development company will be defeated. As a result, we recommend that you delegate these responsibilities to UI/UX engineers.
8. Pay attention to security
You may be overjoyed to have hired the right developers by this point, but don't forget about security. Everything you do on the internet must adhere to security protocols, as failing to do so may result in problems that you are unable to manage in the future. As a result, ensure that you have a thorough discussion with your developers.
This was a lengthy list of things to consider before deciding on custom web application development company. However, taking one correct step at the outset will save you a lot of trouble later on. Not only that, but when you do business with the right people, you end up finding a partner to help you stay at the top.
Conclusion:
We only have one piece of advice take your time. Consider, shortlist, and decide before contacting the best custom web Application development company. Vingsfire is the best web development company because it is not just about creating a website or starting a project. In order to stand out, you must keep your website up to date.